Inspired by 99% Invisible, I wanted to write about three brilliantly designed tools in my kitchen that I use most days but don't always appreciate.
Non-slip mixing bowl
How do you improve a bowl? Add a non slip base, a collar to make it easier to hold and a lip to help with pouring.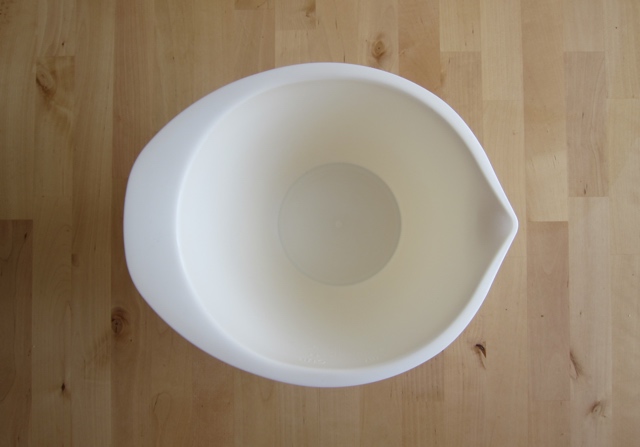 This bowl could be even better. It has numbers etched on the inside that can be used for measuring quantities (such as 100ml), but the numbers are hard to see because they are white text on a white background. Having the numbers a different colour from the bowl would improve readability1. Another problem I have with the bowl is that although it's dishwasher-safe, the base is shaped in such a way that water will pool in it. I normally forget to empty the dishwasher carefully and end up tipping the pooled water onto the floor.
Sainsbury's don't sell the bowl that I have anymore, but there are similar ones available. There's even an updated version that has a flatter base so might not collect water in the dishwasher.
Silicon Oven Gloves
My old singed oven gloves worked for the most part, but hold something for too long or come into contact with some hot oil and your hands will still get burnt. Doesn't that defy that the whole point of an oven glove? Kitchen Craft's Silicon Oven Gloves are much better at resisting heat than fabric, and protect you from hot water and oils too.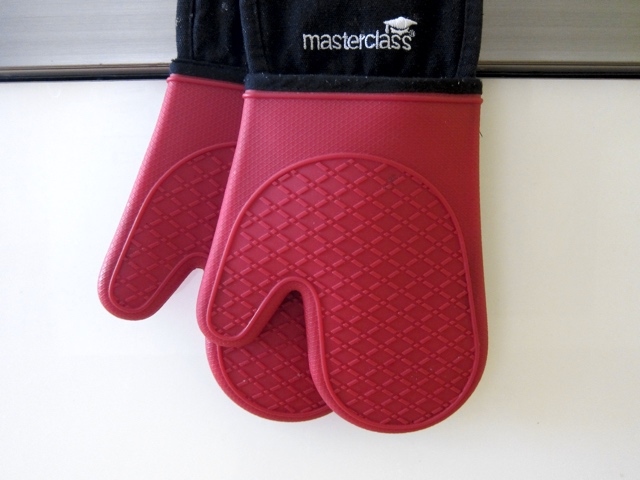 I feel fearless when wearing theese, understandably so because they work up to temperatures of 250°C which is about as hot as my oven gets. Kitchen Craft also sell rad looking Safety Oven Gloves which give your fingers more flexibility and work up to 350°C.
Twisting Tea Ball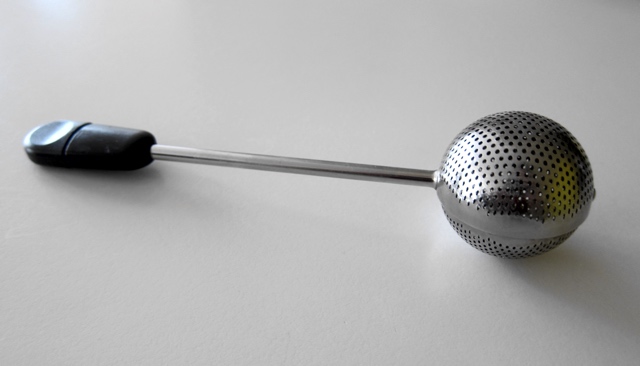 I've tried a few different tea infusers for brewing with loose leaf tea2, but many of them are hard to clean without waiting for them to cool or getting your hands damp. The OXO Twisting Tea Ball solves this problem with a twisting handle which opens the infuser with a satisfying 'click', making it very easy to empty.
Having holes all the way round also makes it easy for the tea to mix with the water and lets any trapped air escape.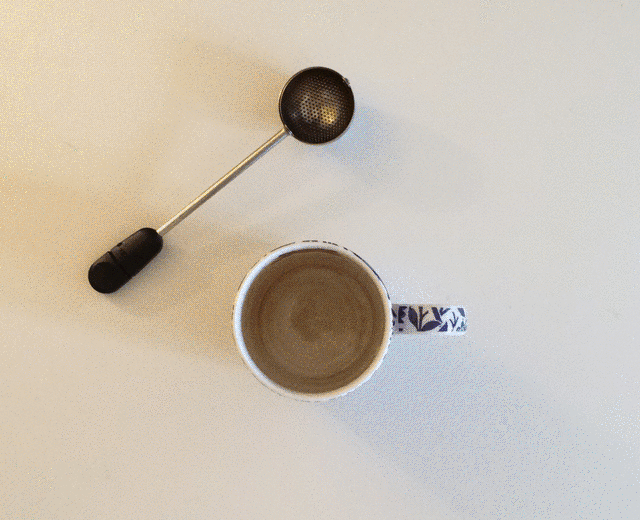 I wonder if this is a limitation of injection molding and if it would be possible to add coloured numbering that wouldn't wash off. ↩

The cutest, but less usable being the Manatea infuser. ↩